Deque University Scholarships for People with Disabilities
Deque University Scholarships for People with Disabilities
If you have a disability, you qualify for a scholarship to access to Deque's in-depth web accessibility curriculum for a full year (normally $400) at no cost.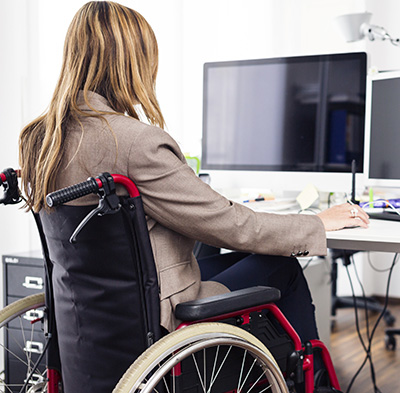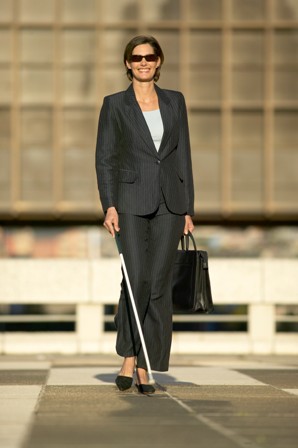 Why is Deque offering this scholarship? Here are a few of our reasons:
Job Opportunities:

The demand for accessibility professionals is growing. People with disabilities have a lot to offer in this field. You live the experience, so in many ways you're already experts! You still have to learn the technical skills though, and that's where the Deque University classes can help.
We recognize that employment for people with disabilities is often difficult, with discrimination during the hiring process and barriers to employment all along the way, including barriers to acquiring the skills necessary for employment.

Reduce Financial Barriers: Having a disability can often be expensive, both in terms of actual expenses and the cost of lost opportunities due to discrimination.
Digital Equality: Deque's mission is to achieve digital equality for people with disabilities. This is an important step in that direction.
The Courses
If you have a disability, you'll have access to the following courses:
Accessibility Fundamentals: Disabilities, Guidelines, and Laws
Designing an Accessible User Experience
IAAP Certification Quick Guide
IAAP CPACC Certification Preparation Course
Semantic Structure and Navigation
Images, SVG, and Canvas
Visual Design and Colors
Responsive Design and Zoom
Multimedia, Animations, and Motion
Device-Independent User Input Methods
Form Labels, Instructions, and Validation
Dynamic Updates, AJAX, Single Page Apps
Custom JavaScript/ARIA Widgets
Web Accessibility Testing: Basic Methods and Tools
Web Accessibility Testing: Screen Readers
WCAG Conformance Testing, Detailed Methodology
Usability Testing for Accessibility
Basic Web and Document Accessibility for Content Contributors
MS Word Accessibility Techniques
MS Word 2016 Accessibility Techniques (Office 2016 Only)
MS PowerPoint Accessibility Techniques
MS Excel Accessibility Techniques
InDesign Accessibility
Basic PDF Accessibility
Advanced PDF Accessibility: Complex Tables and Forms
EPUB Accessibility
Section 508: Fundamentals of the Law and Technical Standards
Accessibility Program Management
Overview of the ADA: Basic Concepts
Mobile App Accessibility Fundamentals
Serving Customers with Disabilities
Disability Etiquette Basics
Effective Communication, Part 1: Communication in Person
Effective Communication, Part 2: Remote Communication
Angular Accessibility
What are the Terms and Conditions?
You must have a disability to qualify for this offer.
You will have access for one full year.
You cannot share your account with anyone else.