MS Word documents often require accessibility touchup after exporting to other formats
Author:
Paul Bohman
Director of Training
Twitter: @paulbohman
Due to basic accessibility limitations in MS Word, you often need to export the original document to a more accessible format — such as HTML, EPUB (for e-books), or PDF — then touch-up the exported file to add accessibility features. Word simply doesn't have the capability to represent some kinds of content in an accessible way for screen readers, such as complex tables, floating elements in the drawing layer (such as text boxes, word art, charts, graphs, vector drawings, etc.). Plus there isn't a good way to read Word files on a screen reader on a Mac. There are similar limitations on mobile devices.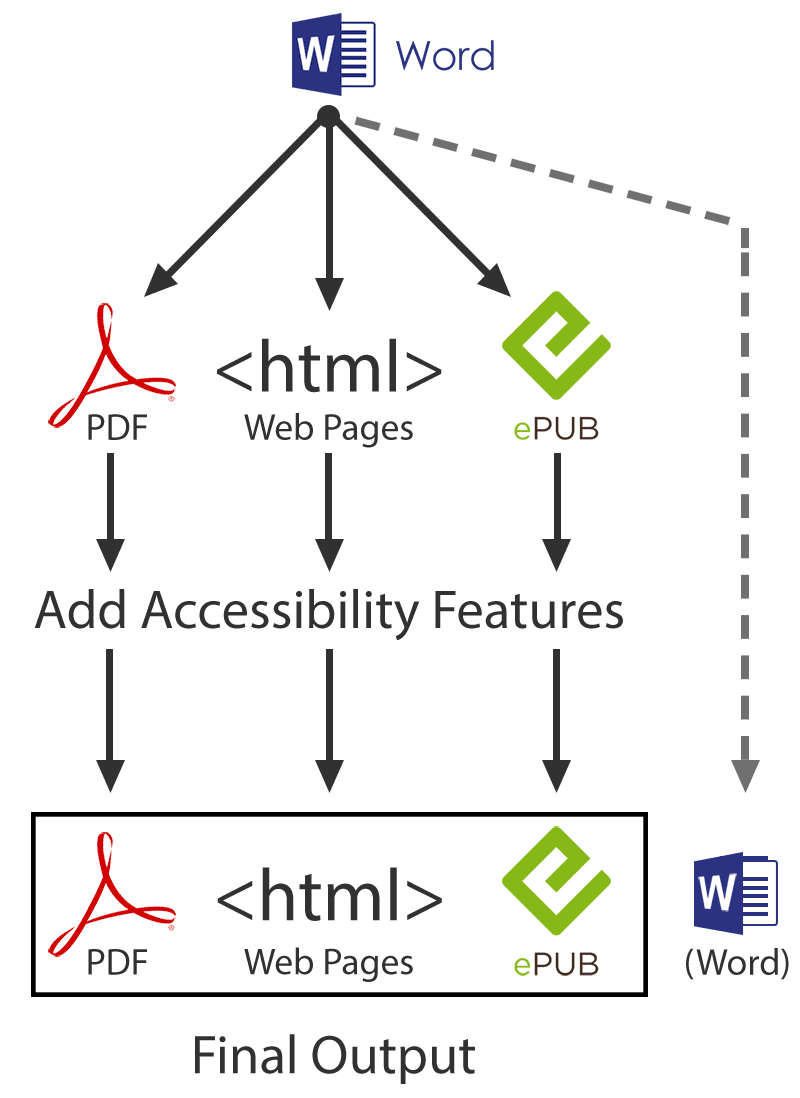 Author:
Paul Bohman
Director of Training
Twitter: @paulbohman
Want to Learn More?
This tip was adapted from the Deque University class MS Word Accessibility. See the full web accessibility curriculum for enrollment options.