August 6-7, 2015 — Mobile Accessibility "Bootcamp"
Comprehensive Training on Mobile Accessibility
This workshop will walk you through everything you need to know to create accessible mobile web sites and accessible mobile apps. You'll also receive 6 months of access to Deque's online courses so you can review what you learned during the workshop.
Dates:
Part 1: August 6, 2015 (9:00am-5:00pm)
Part 2: August 7, 2015 (9:00am-3:30pm)
See the schedule for details.
Location:
Palmer Events Center
900 Barton Springs Road
Austin, Texas 78704

View location on Google Maps.
Registration and Pricing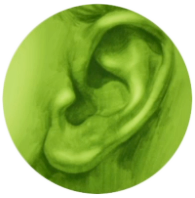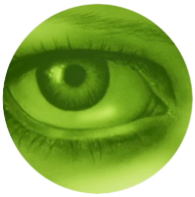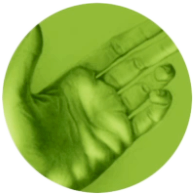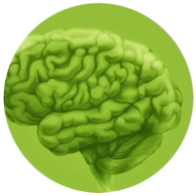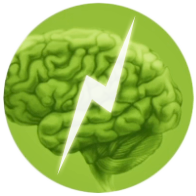 Presenters
Paul J. Adam, Senior Accessibility Consultant and Mobile Accessibility Guru, Deque
Susan Hewitt, Senior Accessibility Consultant, Deque
Jeanine Linebeck, Digital Accessibility Expert, Deque
Paul Bohman, Director of Training, Deque
Topics
This is an ambitious list of topics. It's an accelerated workshop designed to give you a full taste of what's possible, and then allow you to review and learn more at your own pace after the workshop though Deque University's online courses.
Accessibility Fundamentals:
Types of disabilities
How people with disabilities use computers and the web
Demonstrations of assistive technologies: screen readers, screen magnifiers, etc.
Applying accessible design principles to the web (perceivable, operable, understandable, robust)
Universal design and usability for disabilities and general audiences
Web Content Accessibility Guidelines 2.0
Laws, regulations, and legal compliance
Mobile Web Accessibility Techniques
Responsive designs
Gestures
Structure and semantics
Images
Tables, including responsive/compact tables
Forms, including HTML 5 data types, placeholders, labels, etc.
ARIA and JavaScript for interactive widgets
Focus management
Testing techniques and tools for native applications
Mobile Application Accessibility Techniques
The accessibility tree in the operating system
How to take advantage of the native accessibility API
Labels for controls, form elements, images, etc.
Hybrid web/native mobile applications
Testing techniques and tools for native applications
Using Mobile Screen Readers and Other Accessibility Features
The workshop will focus on iOS and Android, including:
The basics of using a screen reader to test for accessibility
Gestures and input methods
Accessibility options for low vision, cognitive disabilities, color blindness, and motor disabilities
Schedule
Part 1: Thursday August 6 (Mobile Web Accessibility Techniques)
8:30-9:00 — Breakfast (provided by Deque)
9:00-9:15 — Introductions & Overview
9:15-10:15 — Accessibility Fundamentals
10:15-10:45 — Using the Accessibility Features of iOS and Android
10:45-11:00 — Break
11:00-12:30 — Mobile Web Accessibility Techniques
12:30-1:30 — Lunch (provided by Deque)
1:30-3:00 — Mobile Web Accessibility Techniques (continued)
3:00-3:15 — Break
3:15-5:00 — Mobile Web Accessibility Techniques (continued)
6:00 — Optional dinner at local restaurant (not provided by Deque)
Part 2: Friday August 7 (Mobile Web & App Accessibility Techniques)
8:30-9:00 — Breakfast (provided by Deque)
9:00-10:30 — Mobile Web Application Accessibility Techniques (continued)
10:30-10:45 — Break
10:45-12:00 — Mobile Application Accessibility Techniques
12:00-1:00 — Lunch (provided by Deque)
1:00 - 3:30 — Mobile Application Accessibility Techniques (continued)
You'll have enough time on the last day of training to get to the airport and fly home in the evening if necessary.
Breakfast and lunch are included on both days. If the group is interested, we'd be happy to reserve some tables and join you at one of the great local restaurants. The cost of dinner is not included, but we'll be sure to offer up some fun conversation!
What to Bring
Bring your own mobile devices: the more the better. If you have access to both an iOS device and an Android device, that would be ideal, but at a minimum you should bring at least one mobile device. You should ensure that TalkBack is installed on your Android device. You may need to download it from Google Play. All iOS devices come with VoiceOver already installed.
Travel and Accommodations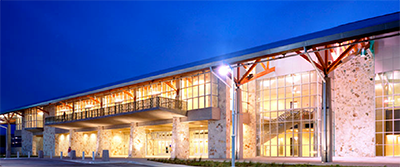 Driving and Parking: Parking is available at the Palmer Parking Garage, adjacent to the facility with two entrances (from Barton Springs Road or Riverside Drive). Parking cost is $7. Disability-accessible parking is available on all levels near the elevators. For more detailed information, see the parking information page on the Palmer Event Center website.
Bus: The following bus stops are near the event center:
South 1st Street and Riverside

South 1st Street and Barton Springs Road

300 Barton Springs Road

Congress and Riverside

Congress and Barton Springs Road
Airport: The main airpor is Austin-Bergstrom International Airport.
Hotels
Austin has plenty of hotels to choose from. Some of the closest hotels include the following:
Other hotels in the area:
Attractions
Austin, Texas is known for its live music scene, nightlife, arts, history, and other features. The website AustinTexas.org lists many of the attractions and features that make Austin worth visiting.
Questions?
If you have any questions about the training, registration, or anything else contact us at training@deque.com.