Exporting Analysis Results
Follow this procedure when you want to export analysis results as a Comma-Separated Value (CSV) file suitable for viewing and editing in a spreadsheet program such as Excel. Included in the resulting file are the following columns of information about each violation: URL, Rule Id, Severity, Description, Additional Information, CSS Selector, Date, Element source code, WCAG 2 Success Criteria, Section 508 Criteria, and Help URL.
To export analysis result data:
Prior Activity: Analyzing a Page for Accessibility Rule Violations
With the analysis results displayed in the Analyze panel and any rule violation populating the content pane, click the Analyze panel context menu button (vertical ellipses), then the Export link item in the Analyze context menu.

The Save CSV File dialog box appears.

Select the folder location you want to save the file to (for example, 'Desktop').
Type the desired name in the File name field (if you want it to be something different than the default).
Click the Save button.

The file is saved to the location you specified. You can now open the file with the desired application (for example, Microsoft Excel), edit the file, or import it into another system as desired.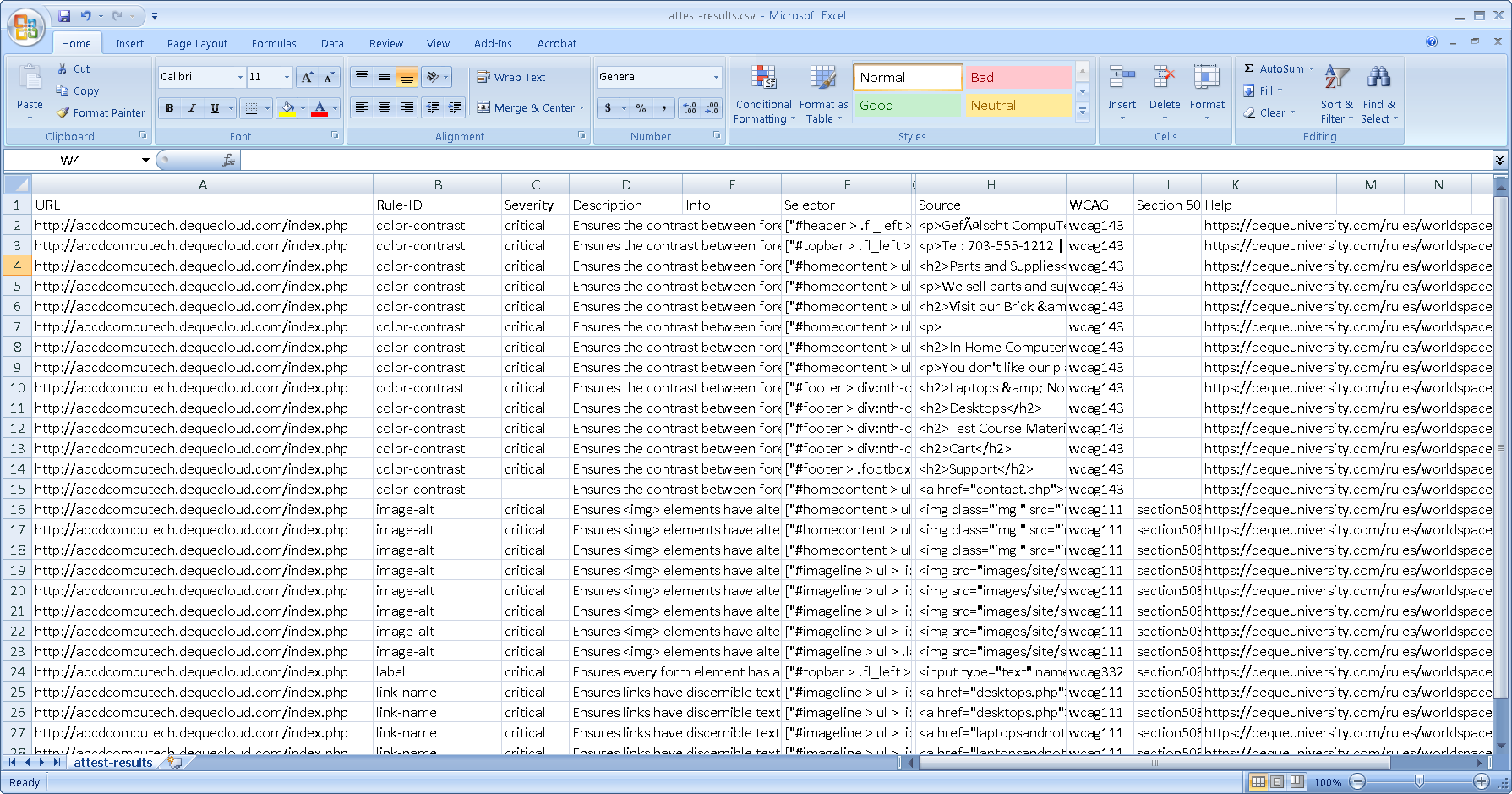 Next Subtopic: