Table Of Contents
Important! - With the release of Firefox version #57, the WorldSpace Attest browser extension will take the place of the FireEyes II browser extension. This is due to Mozilla having that version of their Firefox browser support the cross-browser compatibility of the WebExtension API supported by other web browsers such as Google Chrome and Opera. In other words, starting with Firefox v.57 and thereafter, Deque's WorldSpace Attest browser extension has been ported from Chrome to be made compatible with the Firefox browser, rendering FireEyes II obsolete.
FireEyesII: will continue to work with Firefox v.54 and older (under) as well as Firefox ESR, and will remain compatible with both WorldSpace Comply v.5.4 and v.6+.
Attest-Firefox: will work with Firefox v.54+ and is compatible with Comply v.6+.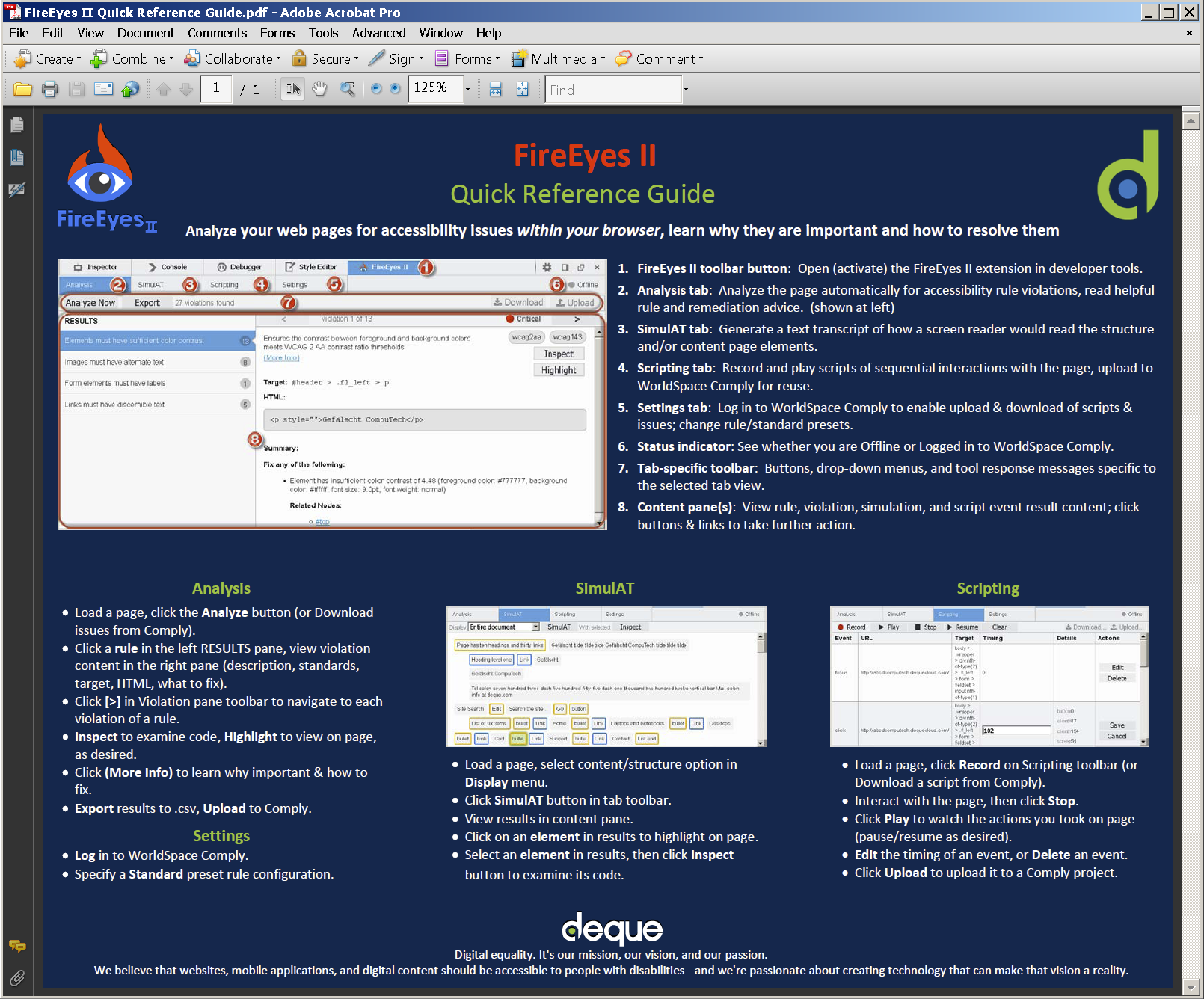 Need a one-page, printable reference guide?
WorldSpace Attest 1.2 Browser Extension Quick Reference Guide.pdf